Wine Gift Tags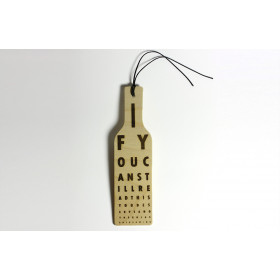 M-Wines are by their nature unique gifts and verycollectable so if you are giving a wine gift then we think it would be rude notto have a unique gift tag to go with them. We have two bottle shaped gift tags that are perfect finishingtouch for gifts for wine lovers.
Our Birch wine bottle gift tags come from the samesustainable forest as our scroll boxes and finished of with a strong, waxedcotton tie. We popped into the people who made the lovely boxes and spottedthese on the shelf and loved them immediately. Just 2mm thick they are delicate and feel like leather tothe touch. But please note that they are natural wood and can be a littlefragile so please do be careful if you are going to post them.
---
There are no products to list in this category.