Find Your

Wine

and

Chocolate

Bliss
My most popular wine tasting comes to the Musette Cycle Café in Dorking - I've hosted this tasting many times, but never in the town I live in. So thanks to Eve and Adam from Musette Café for being co-hosts.
The evening consist of:
Welcome drink plus 5 wine and chocolate matches

Light snacks provided by Musette Café

Guidance matching Wine with Chocolate (and other foods)

Prizes to be won

Discounts on purchases made on the night
A good time let's face it wine can be a bit too serious sometimes
Friday 1st December 7pm-10pm (Welcome Dink at 7pm-Tasting starts at 7.30pm)
Musette Cycle Café 1 High St Dorking, RH4 1AR
£25 per person
The (not so) small print:
Limited to maximum 20 places only - no door sales. Best to have an early dinner or big lunch - Snacks are available but this is not a meal. No refund if you cancel within a week of the event. Minimum 12 places and if insufficient numbers book a decision will be made on Tuesday 28th November and a full refund will be given.
I am and amateur chocolatier and qualified wine educator with the Wine and Spirits Education Trust. I am not a wine geek, however I love helping people unravel some of the mystique that surrounds wine.

I am not a chocolate 'expert' but love it all the same: After attending an introductory course it's been trial and error from then on. Finest hour? – Taking chocolates to French in-laws and having requests for more.
"We had a wonderful evening, it was even better than we imagined. Philip's passion for the wines and stories about the growers made the tasting experience stand out.- Zöe Gilmore London School of Economics, Feb 2017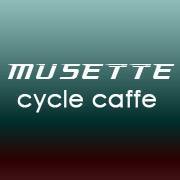 A wonderful new cycle themed Café in Dorking (thanks to the inspiration of Adam and Eve Moreve's children who have been cycling since they were old enough to reach the pedals). And .....yes there is even a place to park your bike inside.
A friendly atmosphere, spacious, light and airy with a hint of Italian flair: On top of the usual delicious handmade cakes, pastries, quiches and sandwiches there is also Gelato! Plus of course is 100% pure arabica illy coffee.
Reviews spotted on Trip Adviser "Best Sandwiches in Dorking"

My opinion "Best Flat White in Town"
Wine and Chocolate Tasting at Musette Cafe Dorking
Product Code: CHOCMUSETTE
Availability: In Stock
£25.00

BUY MORE, PAY LESS, MIX & MATCH